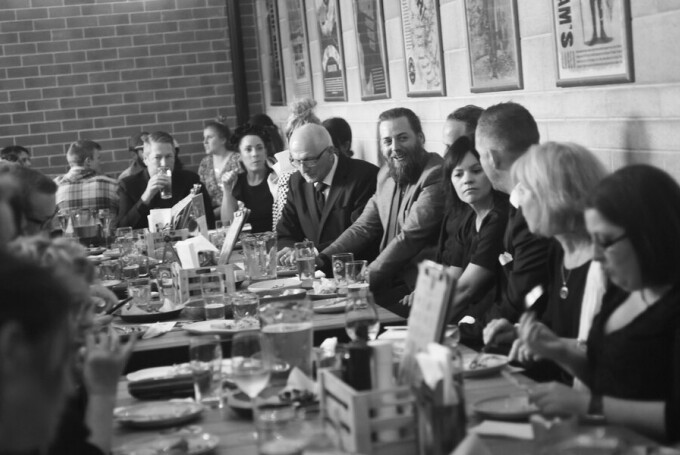 SMM Noir Blanc
Our annual SMM Noir Blanc charity progressive dinner is coming and it's an event not to be missed.

When: 9 April 2022
Price: $155 per person
Price includes three-course meal (+ a beverage with each course) + a cocktail on arrival
Where: Shining Peak, Polpetta, State Bistro
Time: 6pm start at State Bistro, with a 9:15pm Auction at Shining Peak
The fourth Noir Blanc progressive dinner will be held this autumn, 2022. At three of New Plymouth's most popular restaurants - Shining Peak Brewing, Polpetta and State Bistro.
With the generous support of our dear friends, colleagues and associates, in 2019 this Noir Blanc event raised more than $14,000.
Our 90 guests will split into three groups where they each have an entrée, main and dessert at the different restaurants.
Steph remains very proud of what SMM delivers with the various events they run throughout the year, and is looking forward to hosting this years Noir Blanc Charity event in autumn, 2022.
Wondering how the SMM Noir Blanc event began?
Find some answers in our latest blog.
Below are photos from the last Noir Blanc in 2019