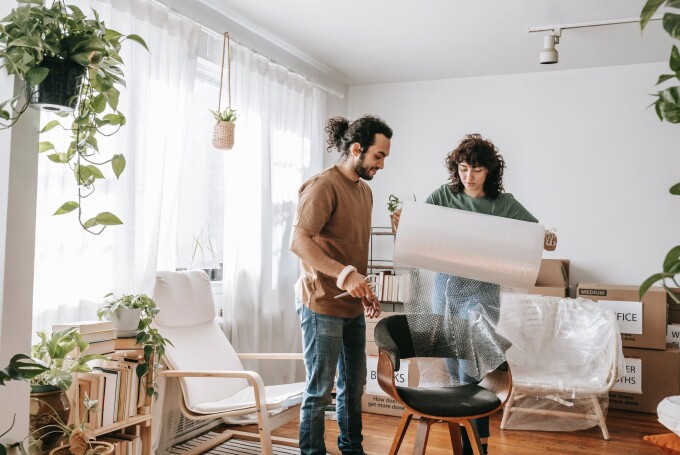 Are you buying your first home?
Purchasing your first home can be daunting! Let our mortgage advisors help ease the pain...
Download our FREE First Home Buyers Guide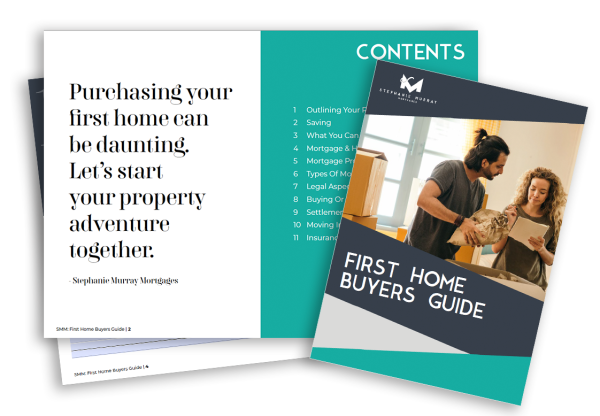 Download
Our mortgage advisors always have your best interests in mind. This is an extremely valuable asset to have when looking to purchase your very first home. Unlike going directly to a bank we negotiate with those banks using our professional experience to seek the best deal for you.
When you meet with one of our mortgage advisors, they will fill in one application with you, which will be used to approach all mortgage providers. Going back and forth with different banks to get you the best rate possible is all part of the job for a mortgage broker. So while you're out house hunting, or working out the logistics of moving your broker is also at work.
Did we mention that our services are also

FREE!
That's right we get paid once the job is done by the bank themselves, because we do all the work for them on your behalf.

Contact us for a free consultation
WHAT DOES A MORTGAGE ADVISOR ACTUALLY DO:
Buying a home can be a stressful process, there are a number of factors that need to be considered. Here at Stephanie Murray Mortgages our advisors do all the hard work for you to try to make it as enjoyable and stress free as possible. From negotiating great interest rates with the bank to arranging approval documents, we also advise on the appropriate loan structure so you can experience the joy of owning your own home without the financial stress. We can also put you in touch with professional people such as solicitors and valuers that we trust and value.
WHAT YOUR MORTGAGE WILL COVER:
Applying for a mortgage isn't as simple as finding a house and getting a loan to cover the cost of the purchase. There is also the interest that will be charged depending on what your interest rate is agreed at and for how long. There is also the cost of insurance which will cover your payments if you experience a unexpected emergency.
Principle
the amount you are borrowing
Interest
the amount you pay the bank for lending you the money
Insurance
homeowners insurance for life's unexpected emergencies
WHAT YOU NEED TO KNOW IF YOU'RE LOOKING TO BUY YOUR FIRST HOME:
Savings Savings Savings - you may be working hard to save the recommended 20% deposit and think that you will NEVER be able to save that. Even though hard cash is super important for that deposit banks are also looking at your ability to set money aside each month and not touch it. The ability to show that you can manage your money is super valuable.
You may be eligible for KiwiSaver and a Homestart grant - If you have been in KiwiSaver for more than 3 years you can withdraw your KiwiSaver contributions made by you and your employer to use as a deposit towards your first home. In addition to KiwiSaver if you earn less than $85,000 (or $135,000 as a couple before tax in the last 12 months) you may be eligible for a Homestart grant. The Homestart grant gives you $1,000 for each year that you've been in KiwiSaver but is capped at $5,000 (5 years). If you are a couple buying a house together and you both qualify for the grant you could receive a combined grant of $10,000. There are some maximum loan prices for different locations so it pays to talk more to your advisor about this.
If you are looking to build your first home then your
Homestart grant
doubles!
You may also be eligible for a Welcome Home Loan, a scheme supported by Housing New Zealand where you may be able to borrow with less than a 20% deposit.
THINGS THAT CAN HELP REDUCE YOUR COSTS:
keeping dept under 12% of your monthly budget
a higher credit score will get you a better interest rate
costs for additional renovations or furnishings
10 essential tips if you are a first home buyer
HOW MUCH CAN YOU BORROW TO BUY YOUR FIRST HOME:
Even though there are a lot of factors which can determine your total loan value such as yours and your partners total income and outgoings it is important to be realistic about how much money you might be able to borrow.
WHEN IS A GOOD TIME TO MEET WITH A MORTGAGE ADVISOR:
You don't need to have found the house of your dreams before you schedule an appointment with an Advisor. Actually most advisors would prefer it if you saw them earlier rather than later. By approving your home loan in advance, your mortgage Advisor effectively makes you a "Cash Buyer" and that helps with your negotiating ability. If you are ready to take the plunge into the property market you can contact one of our advisors today by clicking on the link below.