You are probably sick of hearing it already, but 2020 has been a bit of a rollercoaster year for us all, and we are very much ready to rock our 2021 in style and welcome the new year with open arms, with fingers and toes crossed for a better one to come.

For a time, we were all very much left uncertain of what the future may hold. This was the same for the Stephanie Murray Mortgages team and most importantly, our clients who were embarking on buying a new home. However, despite the hurdles we have had to overcome together we are pretty proud of what we have achieved in 2020 and particularly how much the SMM team have stepped up in the wake of lockdown to meet the demand of the very buoyant housing market. (how many people have you helped get there mortgages sorting)

As well as helping many individuals & families to get on the property ladder or grow into a bigger house, we have also been supporting key projects & community groups up and down New Zealand. Below we have highlighted some of the initiatives we have helped in the past year.

First Home Buyers Seminar

Waaaaayyyy…back in February before the world went a bit upside down, we hosted our inaugural First Home Buyer Seminar of 2020 at Parker Mariner Lawyer's new, New Plymouth, office. We always love hosting these events because it allows us to impart our knowledge of the mortgage world to help someone get on the property ladder.

In 2021, we will be hosting more of these events across New Zealand. If you would like a member of the Stephanie Murray Mortgages team to come and speak at an event near you please contact us.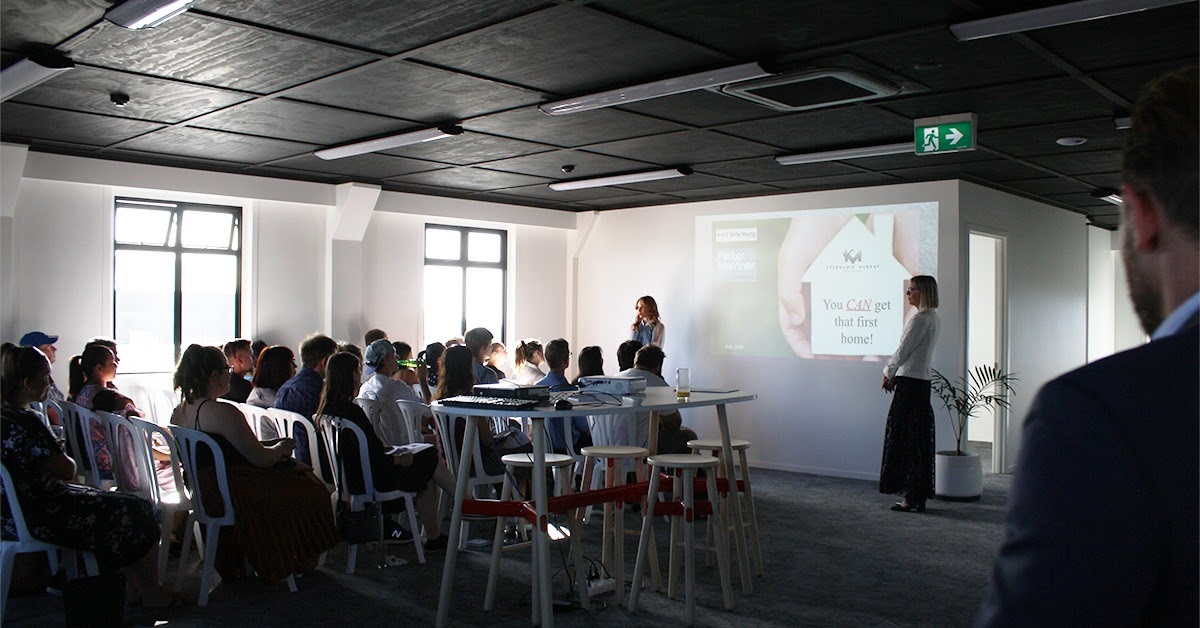 New Zealand Cup Day - Fashion on the Field
All work and no play can be a bit dull, so the SMM team put on their race day "bests" and headed to Riccarton Racecourse for the New Zealand Cup Day. At the event CEO Stephanie Murray had the honour of judging the Fashion on the Field competition.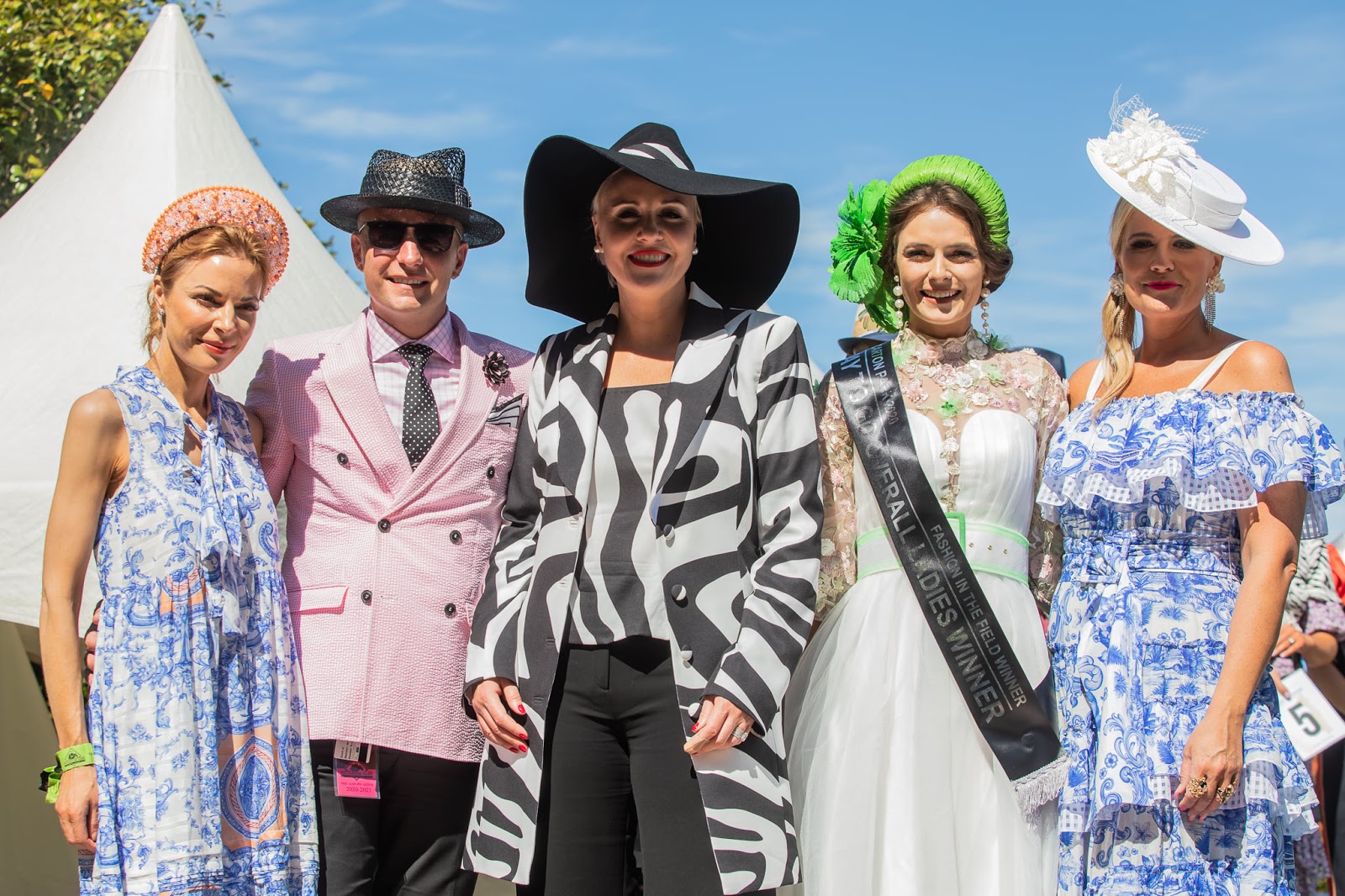 'AwaytoGo' Overall Winner Laura Campbell with the Judges
Working with Young Professionals
The Taranaki Young Professionals (YTP) continue to be a very active group meeting regularly to network, support one another and give back to the broader Taranaki community. We have continued to work with the YTP for a number of years on various events. We were over the moon to support their end of year cocktail party once again.
The night was full of glitz and glamour with everyone dressing up for the occasion, a night which was very much enjoyed by all. We look forward to continuing our support with the YTP in 2021 and helping some of its members get onto the property ladder.
We are also excited to announce that in 2021 we will be also be working with the Wellington Young Professionals (WYP) with our very own team member David Quinn joining the WYP board. To kick things off we will be hosting a First-Time Buyer event in Wellington and have other events planned throughout the year so watch this space…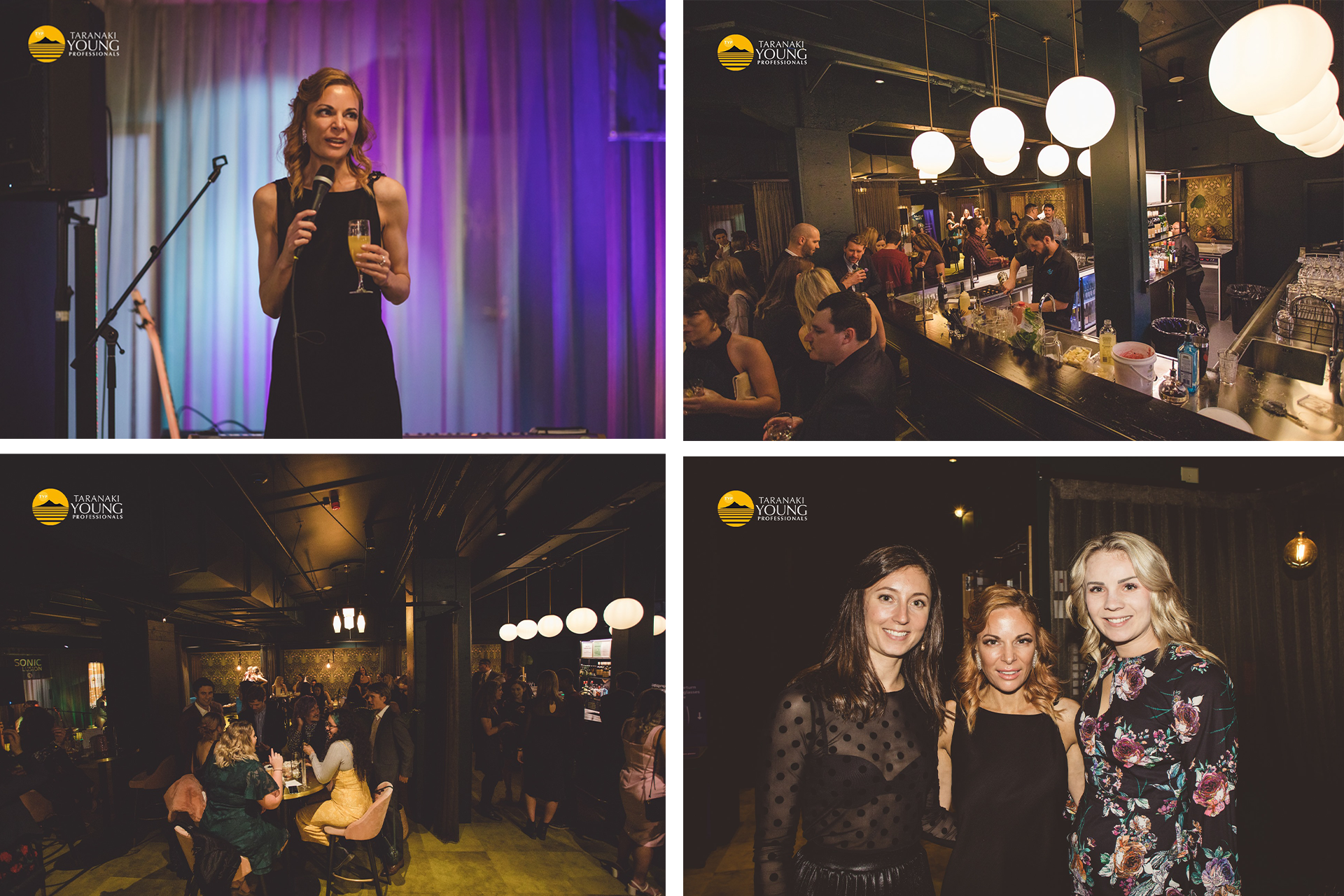 Stephanie Murray speaking at the TYP Cocktail evening sponsored by SMM | Jess Slinger, Stephanie Murray & Chanelle Wilson
Helping Home Fund
We have been working closely with the Roderique Hope Emergency Housing Trust since 2016. The trust has done amazing work within the local Taranaki community to house displaced families who are needing support to get them back on their feet. Since the trust was established they have helped over 65 families which includes over 170 children.
The Stephanie Murray Mortgages team have continued their support of the great work by donating $250 from every drawn down mortgage which is confirmed before the end of 2020.
Total will be counted and announced next year.
To Our Existing & Future Customers
Lastly and certainly not least, we've thoroughly enjoyed helping every one of our clients in helping to bring their property ownership dreams into reality! We get immense personal satisfaction in helping our clients through the sometimes arduous task of mortgage financing, and that's what keeps us going 24/7!
This past year has been a challenge with lockdown, the country going into recession and lots of things impacting the housing market. One thing we can guarantee through these challenges is that the SMM team will continue to make everything as easy as possible for our clients.
We'll be open for business over the festive season ahead, so if you stumble upon a property related matter whilst you're chilling out over the break, give any of our friendly mortgage advisors at SMM a ring by clicking HERE.